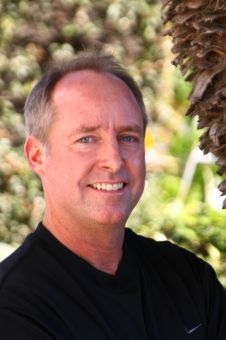 John Zimmer
Officer/Owner



Email to:
Commercial@CaliforniaBrokers.Net
Email to:
Email to:
A full Service provider of
Real Estate Sales/Purchases, Leasing and Brokerage in most of Southern California, Central California and Northern California
Commercial, Industrial, Special Use, Land, Build to Suit, Tenant Representation, Investor Representation

Residential, Residential Income, Multiple Units, Mixed Use, Land

Experts in Real Estate Contracts and Negotiations

Specialized Knowledge in Construction, Interior Design, and Remodels


Experts in Premium High-End Custom Homes


Experts in the Various and Many Beach Influences to Market Value


Experts in Comparative Market Analysis and Broker Price Opinions


Realtor® and Broker with local Palos Verdes Board, C.A.R. and N.A.R.
Real Estate Loans, Construction Loans, Refinances, Second Trust Deeds, HELOC's, Equity Lines in all of California & Nationwide
Single Family Residential

Condominiums/Townhomes

Residential Income Properties(2-4 & 5+)

Commercial Properties

Industrial Properties

Mixed Use Properties

Special Use Properties

Also see www.CaliforniaLending.Biz for additional loan/mortgage information.


Killer Rates!

Special Use Properties, Franchises, Privately Held, Publicly Held, Corporations, LLC's, LLP's, and sole Proprietors


Business Appraisals, Business Valuations, Going Concerns
Do you want to search Multiple Listing Services(MLS)? See what is currently available on the market
Click on the listed MRMLS link below.
Are you wondering the value of your home or business?


We provide a free of charge comprehensive analysis and opinion of what your home, business, office or commercial building is worth at current market conditions or if needed, previous market conditions.


For an electronically generated estimated value and range of values, click below on the "Whats My Home Worth?" for a free detailed satellite map, nearby active listings, recent sales & your property information.


You will also see Market Trends, Calculators and with the "Notify Me' tab if you wish to see any sales activity within a 2 mile radius of the property or properties of your choice.



How to Contact Us
Email:

Phone:
Local

(310) 844-7574 Voice and Text

Toll Free

(866) 564-6946(JohnZim)

Fax

(310) 510=6456
Mailing Address:
California Brokers

409 N. Pacific Coast Hwy. #977

Redondo Beach, CA 90277
This internet site was prepared by California Brokers, dba Copyright 1998-2016. If you have any comments about your visit to this site, please write Webdesigner@CaliforniaBrokers.net
California Brokers, dba is registered as part of California Brokers & Appraisers, Inc. A California Corporation